OUR COMPANY
Remaned was founded in 2007 with the aim of providing the automotive industry with innovative business concepts that could add value to the existing options in the market.
Our first line of business was the Remanufacturing of diesel components, and thanks to the competitiveness of our products we achieved a market share well beyond previous expectations. This contributed to a much more open market, increased competitivity and, above all, much less pollution.
The use of our products contributes to the reduction of polluting gases thanks to two main reasons, our production process and an adjustment of our products that enables them to perform perfectly and therefore, to reduce gas leaks when they are fitted in the engine. This aside, the remanufacturing concept avoids the waste of many components from diverse materials that are in perfectly usable condition. As an example, every time that a remanufactured injector is mounted in an engine, we manage to avoid 95kgs of CO2 reaching the atmosphere. Can you imagine all the pollution that we can avoid in the long run?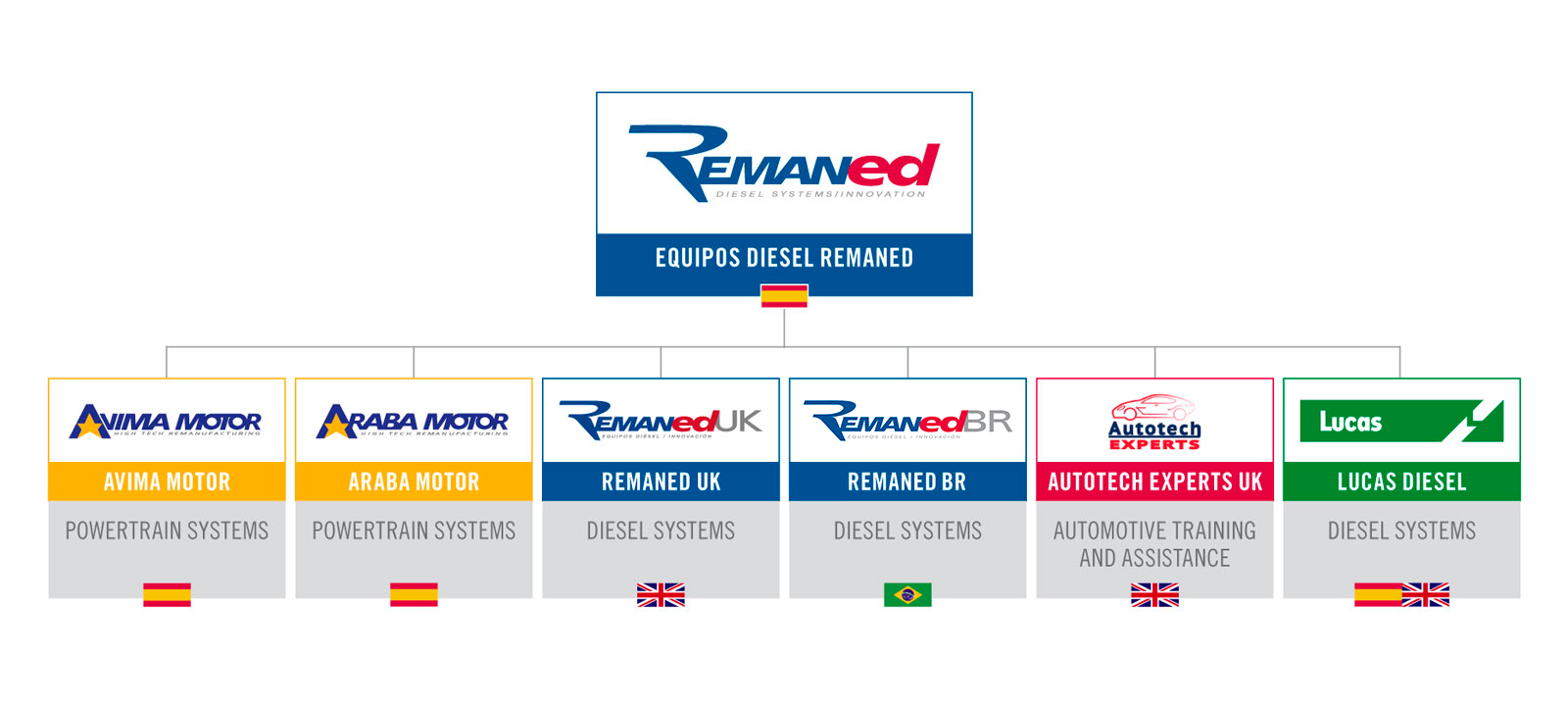 Faithful to the concepts described above, Remaned have become today one of the models worldwide in the different business lines in which we perform. Our companies develop programmes of technological training, totally innovative component recycling systems or manage brands such as Lucas that throughout history has always been amongst the 5 most prestigious in the world.
Anyway, all our companies are designed to promote the development of our society in different ways but always with the same goal, to make progress.